NOTE:
Tadum is compatible with (but is not designed to implement) the Entrepreneurial Operating System® (EOS®) principals. If you're looking to fully implement EOS® for your organization, or for software that is specifically designed for EOS, you should start at
eosworldwide.com
.
The Entrepreneurial Operating System® is a business methodology used by organizations to help create better structure and processes in their businesses. A core piece is a regular, weekly, structured meeting.
Tadum agendas are compatible with these weekly meetings!
How Tadum helps your weekly meetings
Weekly meetings have a particular structure and agenda sections. The built-in agenda sections in Tadum perfectly match to these to make it easy be compatible with EOS®.
Here's how Tadum agenda sections can be configured for an agenda that is compatible with EOS®:
Discussions → Segue
In this section, each person shares one personal and one business highlight from the past week. Tadum agendas are accessible by everyone included in the meeting at any time, at the same time. This means when the agenda is sent, everyone can add their highlight prior to the meeting to keep things moving quickly.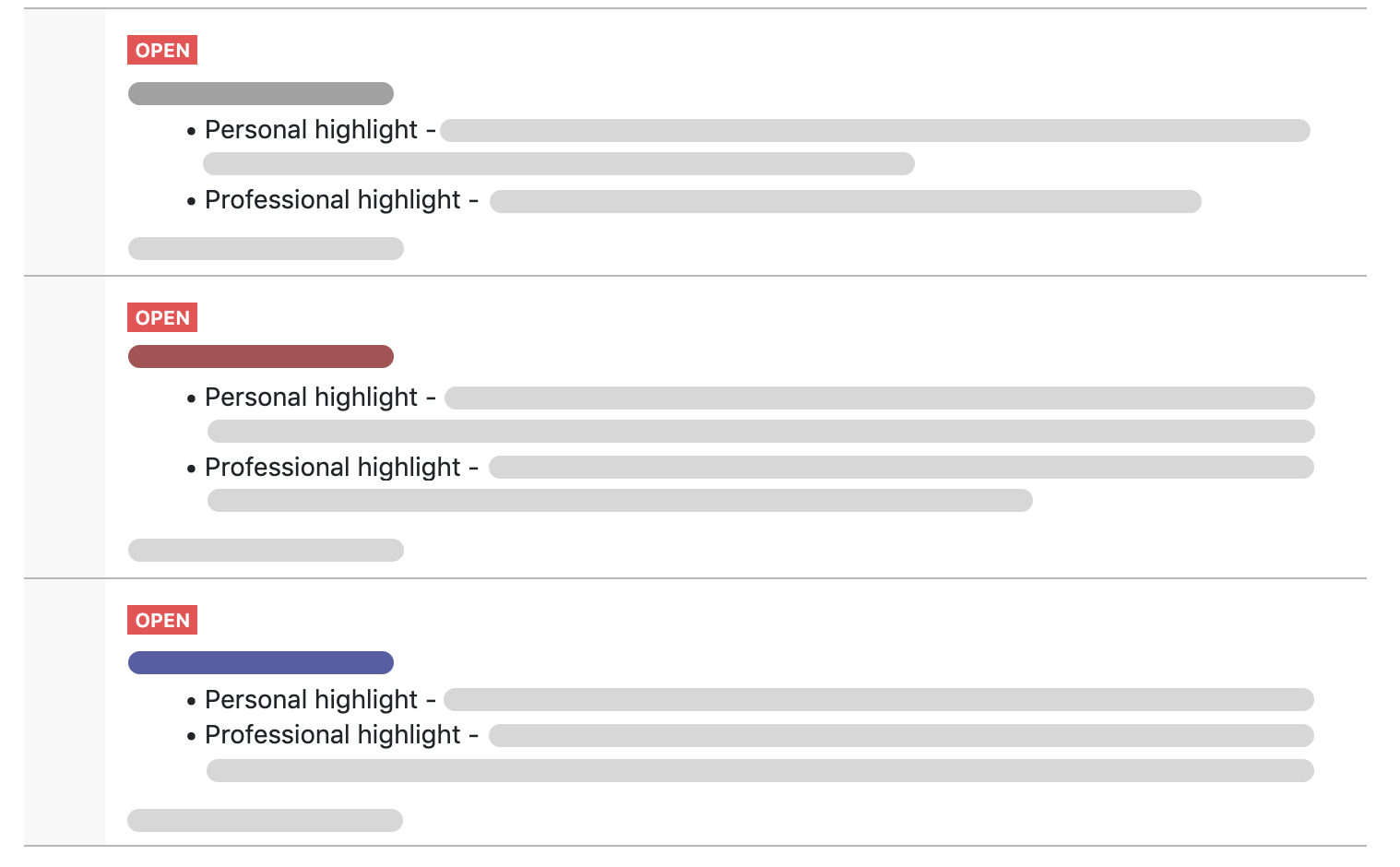 Metrics → Scorecard Review
Here you update and report on metrics that everyone is being measured on for performance. In Tadum you can add metric updates on a rolling basis to keep track of what you posted in the last 2 weeks, compared to this week. You also label your Metrics as On Target, At Risk, or Off Target.

Updates → Rock Review
In the rock review, each person shares the status of their 90-day goals as either on track or off track. In Tadum, you label your Rocks as On Target, At Risk, or Off Target. You can see at a glance the status of your team member's goals!

Discussions → Customer/Employee Headlines
Headlines are a quick report of good news and bad news about customers and employees. Just like the Segue section, this is a great place for your team to fill in their headlines prior to the meeting.

Todos → To-Do List
In this section each person shares the status of their previously assigned tasks as done or not done. In Tadum, your Todos stay on the agenda and automatically roll forward until they are marked as done. Todos in Tadum also have to have a person and a due date assigned to them. This helps encourage accountability in your team and makes sure they don't get missed or forgotten.

Discussions → Identify/Discuss/Resolve (IDS™)
Create and prioritize an issues list and then go through the process, starting with the highest priority. This is the meat of your meeting and Tadum makes it easy to solve issues and record what was discussed.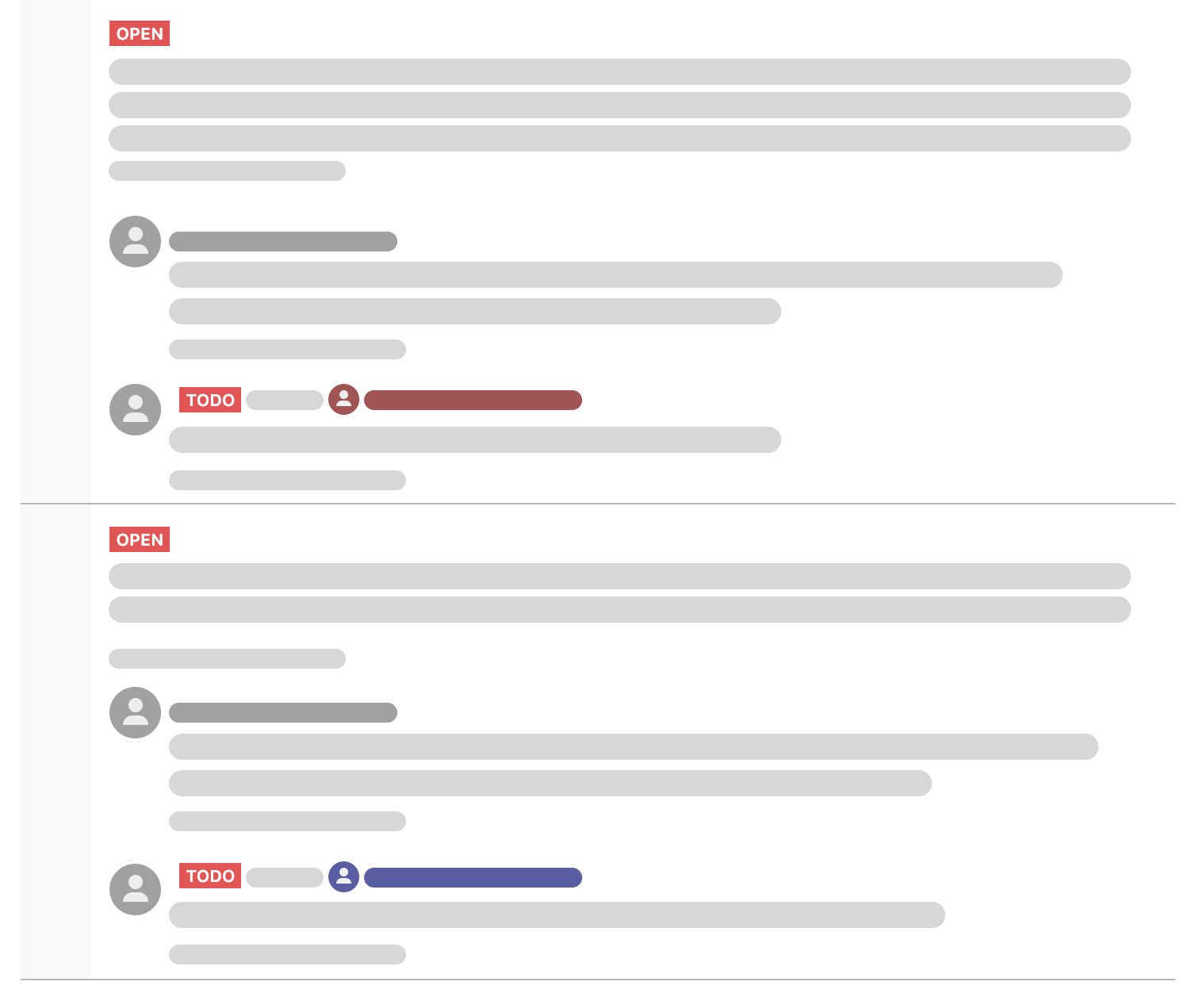 Metrics → Conclude
Here you recap the Todos for the next meeting and have each person rate the meeting from 1 to 10. Like the Scorecard review, the Tadum Metrics section lets you see the past 2 meeting ratings to help keep an eye on how everyone is rating your team meetings.

Example of a compatible meeting agenda
To see an example of what this looks like in Tadum, check out our compatible with Level 10 Meeting™ template.
Automatically generate your next agenda
Set your agenda up in Tadum once and it will automatically roll forward when you finish each meeting. With Tadum, you take your meeting minutes in your agenda and mark items either Open/Tabled/Done or On Target/At-Risk/Off Target, depending on the section type. Agenda items that are marked as Done are pulled off the agenda when you close the meeting. They are saved in read-only meeting minutes. Everything else stays on the agenda for subsequent meetings until you mark it as Done or remove it. This makes preparing for your next meeting fast and easy.
Efficient and effective meetings
An important part of all meetings is to keep your meetings on time and efficient. Tadum supports this in a number of ways:
Structured: keep the agenda looking the same week in and week out. Tadum sections do by only letting certain agenda items be added, and ensuring each item in those section has the required details.
Consistent: automatically send an agenda reminder to the meeting organizer prior to the meeting, so the agenda isn't forgotten or completed at the last minute.
Efficient: your prep time is sped up significantly, because Tadum agendas automatically roll forward with all open items. You don't have to dig through the last meeting minutes or try to remember what was discussed. All the outstanding items from last meeting are already there, so all you have to do is add new business.
Prepared: because the agenda is done ahead of the meeting, it can be sent to the meeting attendees in advance too they can update their own information
Organized: your meeting minutes are automatically generated and saved as read-only when you finish your meeting so you have a history of past discussions and they are easy to access at any time.